Which massage therapy is better B2B massage or an Asian sensual massage?
Only one can come out on top, will it be the naked body on body massage or will it be the pleasurable delight that is sensual massage? I mean really there can be no losers as you and I are probably both aware; neither of these massage styles are bad in fact if anything I would say they are the most popular and well regarded of all the erotic massage styles. There are no losers here, but eh why not hear from regular clients and see whether they think body to body is the top dog or whether sensual massage is winner winner chicken dinner.
Sensual is more romantic, whereas a body to body is more EROTIC. By that I mean this massage is more of a thrilling sexual experience as opposed to a therapeutic one. In a way all massage styles are therapeutic; they all offer some form of relief to the client. If we are to consider both sensual massage and body to body in this way we can ultimately determine with some clarity the differences between these two erotic massage style; in doing so we will be able to determine which is better – if such a distinction can be made.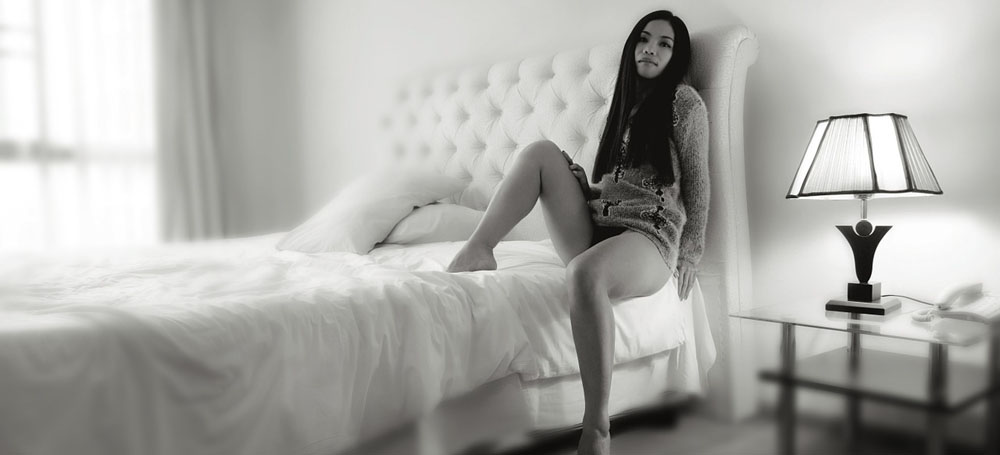 What exactly is a body to body massage?
This massage style is possibly one of the most common ones to get because it shares properties of most erotic massage styles; if it were a subject in school it would be General Studies. That is not to say the massage styles are boring, it is just very centralised, there's not too much of anything if you know what I mean. If body to body massage was a dish it would be margarita pizza, it would be vanilla ice-cream, but not any old bog standard pizza topping or ice cream flavour, it is the best of the best – the nicest margarita pizza, the creamiest vanilla ice cream. I'd say body to body massage is actually the comfort food of all the erotic massage styles. Within a body to body massage all your key potential ailments are soothed:
Elevates stress.

Combats depression.

Builds sexual drive.
B2B gives you a general mental and physical health kick. By massaging your muscles your masseuse will elevate tightness in joints and reduce back pain. Upper back pain particularly that which spread up on the back of your neck can be clearly identified as stress-induced pain. Typically we experience stress when we are put under pressure, whether this is at home or at work. The wonderful way that a body to body massage relieves this stress is through taking you on the ultimate distraction. By massaging every inch of you with her naked body the masseuse will take your mind to a place of unadulterated sexy fun; giving your mind a break from the serious issues of every day like. You will find this 'time out' will leave you feeling much stronger and energised to deal with whatever you have to.
As much can be said for body to body's impressive medicinal qualities which combat depression. Many of us suffer from depression but it is always at its worst when we feel alone and underappreciated. During a body to body massage all attention is on you. This intimate physically compelling massage style means that after every session you feel like the luckiest man on earth.
Many people feel sexually stunted, perhaps this is due to past heartache or trauma or due to the high stress working lifestyle you currently have. By getting a body to body massage you are deciding to get that motor running again. This is a particularly smart move, given that a healthy sexual appetite improves the body all round; from giving you glowing healthier looking skin to minimise the effects of depression and anxiety.
You can't say fairer than that eh! Or can you?
How does a sensual massage compare to a body to body massage?
Well, body to body massage does hit some worthwhile treatments results (i.e- elevates stress, combats depression and builds sexual drive) however sensual massage boasts a much more specific set of pros:
It teaches you to build your sexual energy to orgasm.

Gives you a real girlfriend experience.

Allows you the opportunity to get as intimate as you would like.
This orgasm focus means that your professional masseuse will employ specific techniques that serve to give you an enriched orgasm experience. The techniques that are used are trade secrets but we can guarantee that even if you typically struggle to orgasm, with the help of one of our masseuses you will experience a mind-bending orgasm.
The girlfriend experience within sensual massage is evident of the massage styles truly intimate nature. If want to get an erotic massage that leaves you feeling connected to your masseuse in a deeper more profound way I'd certainly recommend you opt for this service.
So whether you want a bit of sexy no strings fun to elevate stress, or you'd prefer a comforting sensual experience you ought to check out Canary Wharf Tantric, where you can get a body to body massage or an Asian sensual massage – or both, why not!