Let's be honest, the bustling streets of the city of London is not short of things to do. Here you can enjoy a gander at the Crown's jewels at The Tower of London, fine dine on the 69th floor of the Shard and take a glimpse of breath-taking views on The London Eye. However, if you're looking for alternative things to try in London this winter then we have you covered. 
Afternoon tea at The Ritz
As a symbol of luxuriousness and the high class, The Ritz hotel on Piccadilly has been serving the rich and famous for more than 100 years. A stay at the five star establishment will set you back an average of £600 per night, so unless you have money to burn a night away at The Ritz might be slightly out of reach. However, that doesn't exclude you from experiencing the lavishness of the elegant Edwardian hotel. As well as offering an ultra-plush stay in the affluent W1J postcode, The Ritz is also world renowned for its exquisite afternoon tea, which is served in the sophisticated Palm Court. The Ritz treats foodies to a 'finer slice of life' boasting a delicious range of sandwiches, scones and pastries which are prepared freshly by the establishment's first-class chefs. There are also more than 20 teas to choose from, which range from the Ritz Royal English to Russian and Chinese flavours. Guests who want to indulge in further pleasures can opt for a glass of Brut or pink champagne for a small extra fee. The Palm Court also has a world-class resident pianist who subtly entertains guests as they sup and indulge to their heart's content. Afternoon tea at The Ritz is a truly unforgettable experience which won't break the bank, prices start from £58 for the Traditional Afternoon Tea and £77 for the Champagne option. We advise booking early to avoid disappointment. Also, don't forget your best glad rags!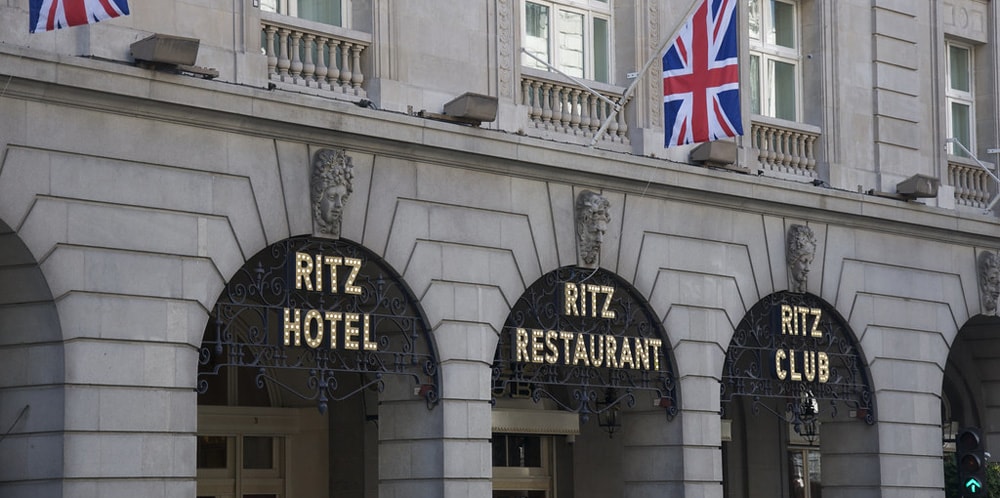 Walk the streets of Jack the Ripper
If you have an appetite for dark history and want to uncover the mysteries of London's most prolific serial killers then the Jack the Ripper tour shouldn't be missed. The chilling walk traces the exact steps of the notorious murderer, including the pubs he drank in and the locations he committed his horrendous crimes in the late Victorian era. The Whitechapel tour has been running for nearly 40 years and boasts expert guides who have written books and featured in TV documentaries about the horrifying ripper. As a collective team, they will transport you back in time to the 19th Century East End as they immerse you into the mind-set of a Victorian detective, who is desperate to catch the ripper before he kills again. As the tour is designed to take you to the murder sites in chronological order you'll fully be able to empathise with the sense of panic and terror which gripped East London as the killer continued to murder without being convicted. Due to DNA testing not being around, justice was never served for the six victims and their families. Now more than 130 years on, who was Jack the Ripper still remains one of England's biggest mysteries, which has gained much media attention in Great Britain and internationally. To gain a better understanding of the notorious murderer's motives and to draw your own conclusions of who he was then we greatly advise this tour. It's hugely popular, so you need to book in advance to avoid disappointment. The good news is the tour operates every evening from 7 pm at Aldgate East tube station at a bargain price of £10.
Enjoy a prostate massage at Canary Wharf Tantric
They say save the best until last and we certainly have done just that. Ok, so it might be a little bit out of the box but have you ever considered a prostate massage? The pulse-racing treatment is a step-up in pleasure from traditional erotic styles as not only can you enjoy a full body massage, followed by hand relief, oral and penetration but you can also enjoy overwhelming prostate play at any point throughout the experience. Allow the therapist to gently wet her finger, before slipping inside your anus for the most overwhelming pleasure. The prostate gland is the only G spot within the male body, so do expect your toes to curl, your spine to shake and your teeth to chatter as you indulge on a journey into ecstasy. Orgasms are more than guaranteed! If you're looking for an authentic, luxurious and seductive prostate massage then we highly recommend a visit to the Canary Wharf Tantric five star massage parlour, which is situated on a quiet street a stone throw away from various stations. Here you can enjoy a full body massage, prostate play and the company of a gorgeous highly skilled therapist from just £150. That's not all, they also offer their prostate massage West London services for outcall all around the city. Bookings can be taken from 10 am to 3 am on the day you would like the appointment. Call 07767966512 if you'd like to find out more!