Whether work stresses are making you feel like a zombie or you're in the mood for some devilish fun then it sounds like you need to try our ultimate erotic massage this Halloween. For one week only, we have pulled out all the stops to transform our luxurious parlour into a spooky sexy salon, complete with everything needed to work some euphoric magic on your naked body. We're keeping a lot of surprises under wraps, but here are just a few things you can expect… 
Complimentary sweet treats
Of course, when you reach adulthood it becomes socially unacceptable to go trick or treating. However, that doesn't mean you have to be deprived of chocolates and candy this Halloween. If you book an erotic massage with us, you'll be greeted by our gorgeous hostesses on arrival that will guide you to the gentlemen's lounge and shower you in complimentary sweet treats. Cadburys, Haribos and toffee apples are just a few to name, you're guaranteed to be spoilt for choice. Once you've finished indulging in some ultra-tasty confectionary you'll then be able to cherry-pick your favourite therapist for your massage. The sugar rush will certainly give you a burst of euphoric energy, just what you need before getting down and dirty with an erotic treatment.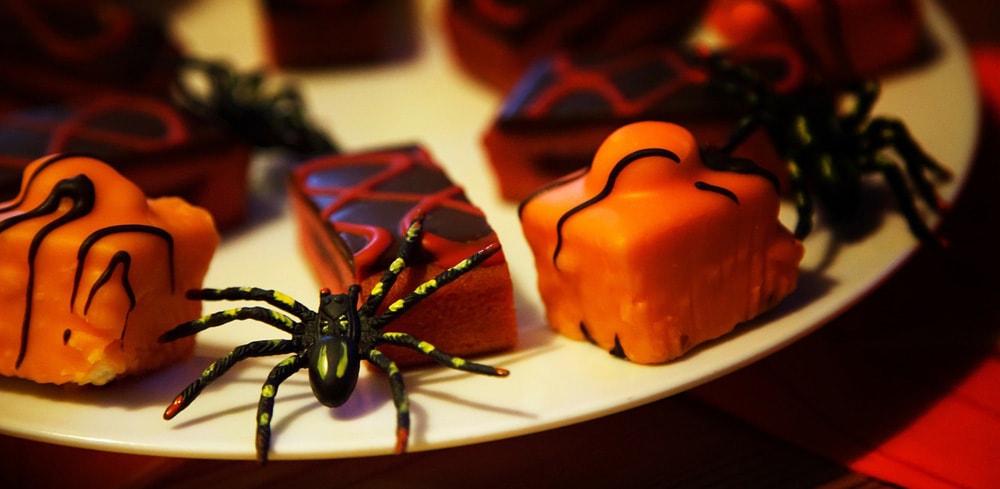 Enjoy a bit of dress-up
Usually, if you would like your masseuse to put on a particular outfit for you it costs £20 extra. However, during Halloween week we are scrapping this extra charge and giving every client the opportunity to indulge in this sexy fantasy completely free of charge. Of course, every outfit will be Halloween themed but on arrival at the parlour, you'll be shown to our naughty dressing up box, in which you'll be able to select your favourite outfit for your masseuse to put on just for you. We have more than 10 costumes on offer, which include pulse-racing pussy cats, naughty nurses and boobilicious playboy bunnies. Allow your therapist to seductively parade around the room in her sultry outfit, before taking every garment off one by one. She will eventually be standing naked right in front of your hungry eyes to commence the erotic massage. It might feel like all of your Christmases have come all at once, but this is Halloween baby!
The rooms are decorated Halloween-themed 
Here at Canary Wharf Tantric, it's not just the masseuses who are dressing up for Halloween, so is our parlour too. We have currently hired an in-house decoration team who are transforming every treatment room into a spookily sexy haven for the perfect Halloween erotic massage. We can exclusively reveal that the usual lavender, vanilla and chamomile candles have been temporarily removed and replaced with pumpkin-spiced scents which boast passion, intimacy and romantic properties. We have also shied away from our usual pastel mood lighting and spruced it up with Halloween tones, including oranges, reds and purples. That's not all, every client will also be given the opportunity to have a super sexy Halloween playlist subtly playing in the midst of their massage. Tracks we currently have listed include 'I Put a Spell on you', 'Love Potion No9' and 'She-wolf'. Requests can also be taken as long as they adhere to the Halloween theme! We have a few more Halloween things up our sleeve, but we'll keep them as surprises for when you arrive.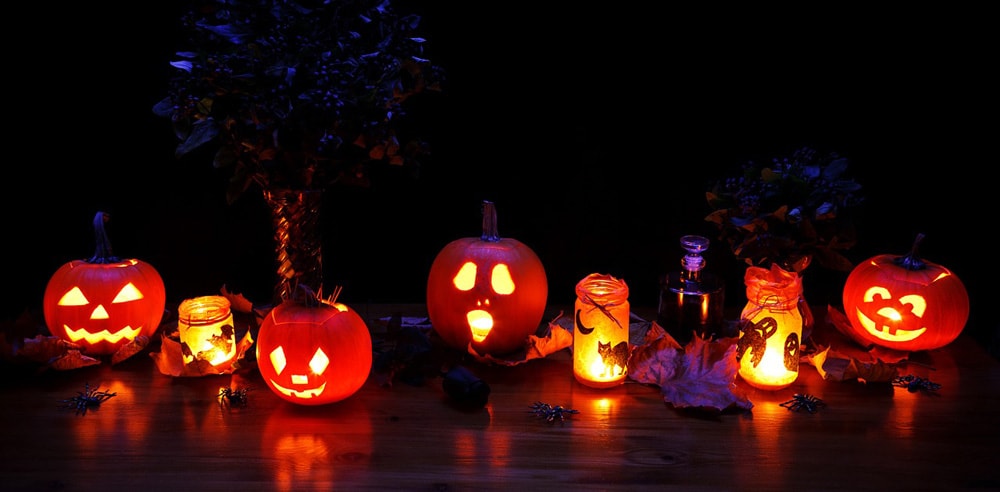 Halloween FAQ
When can I have a Halloween erotic massage?
Our special Halloween erotic massage package is available between 25th to the 1st November, between 10 am to 3 am at all of our parlours based in the Central Zone. 
How much does it cost? 
A Halloween erotic massage is available from £120 with a happy ending and £160 for an hour long full service massage. 
Do I have to dress-up?
It's up to you whether you take part in fancy dress for your Halloween massage. However, we are giving out complimentary bloody Mary's for clients who have the best outfits!
Which masseuses are doing Halloween erotic massage?
All of our therapists are getting in the spooky spirit with our Halloween erotic massage. You can contact our booking line to check which masseuses are available on the desired day of your appointment. Our phone lines are open from 9:30 am Monday to Friday and from 10 am at the weekend, so book your Asian erotic massage today!
We can't wait for you to lift your spirits with our five star Halloween erotic package. We expect to be busy around the Halloween period, so call soon to avoid a ghoulish disappointment!