If you're new to the adult massage world or wanting to spice up your massaging journey then there's no better way than a four hands massage. It is often deemed the crème de la crème of adult massages and we're here to tell you the bundles of reasons why.
You get the choice of TWO gorgeous girls
On arrival at an adult massage parlour, you will be given an option to hand-pick your favourite girl for your exotic encounter. In most cases, you're spoilt for choice. Do you go for a boobilicious babe, a legs 11 angel or a pint-sized pocket rocket? However, with four hands you're never limited to one girl, as you're guaranteed the glorious choice of two. It'll probably feel like all of your Christmases have come at once – but we haven't even got to the main present yet.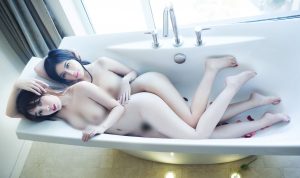 You essentially get two full body massages
Experts have proven that regular massage therapy is a key to a healthy lifestyle. But with hectic schedules and busy workloads, it can be hard to find the time to visit a massage parlour. However, four hands allows you to kill two birds with one stone as it gives you two full body massages at one time. The therapists will use your body as a canvas to choreograph slow, soothing and sensual movements, which differ in speed and pressure. Whether you want to experience the whole massage in synchronisation or want to mix it up and have your therapists' attending to different areas of your physique is up to you.
You get to choose the massage style
There are many massages which are available as part of a four hands treatment. The most go-to styles are usually erotic or sensual, as it allows the therapists to easily attend to your bare-skin in unison. However, if you're seeking something a little naughtier then a Nuru is a good choice. Nuru involves the therapists drizzling you in Noru gel and using their more intimate areas (such as their boobs and bum) to massage your body, as well as their hands. Prostate, lingam and tantric massage are also offered as part of four hands.
You get double the health benefits
Compared to other massages, a four hands experience encourages your mind to react differently. At first, it is normal for you to attempt to track your therapists' movements, but as you essentially have 'four hands' attending to your body it'll be a struggle to create a logical order of strokes. Due to this, your body will give up control and ultimately switch off, as you enter a deep state of relaxation. This allows your whole body, mind and soul to really embrace the benefits of the massage, with some of these including:
Reduces stress – from eliminating the 'stress hormone', Cortisol

Encourage more positive outlook of life – from boosting the 'feel good' hormone, Oxytocin

Relieves aches and pains – by releasing Endorphins, often informally known as the 'body's natural painkiller'

Improves flexibility and range of motion

Aids sexual problems, including erectile dysfunction and premature ejaculation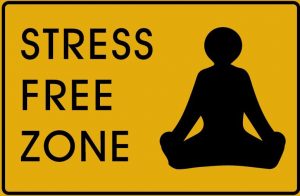 You get to live out your euphoric fantasies
So let's be honest, when have you ever got down and dirty with not just one, but two captivating sexy Asian girls? It does sound like what dreams are made of, but four hands massage is here to transform your wildest fantasies into your most euphoric realities. The beauty of four hands is that it can be as slow and romantic or as raunchy and passionate as you want it to be. If you want a classic relaxing rubdown, followed by a soothing handjob then it's totally fine. However, if you're a bit of daredevil and are seeking some next level thrill then four hands is available with the full service, which also adds the extra elements of oral and penetration. Many therapists love to indulge and act out the synopsis of your horniest dreams, so do make sure to inform them of your desires and preferences at the beginning of the session. They will then be able to mould the massage based on that.
Get four hands massaged
So we hope we've twisted your arm that four hands is the best massage on the market. Why not come and enjoy the bucket-list experience for yourself? We have a team of therapists who specialise in four hands for incall and mobile booking across London. Gather more information or book yours today on 07767966512.