Erotic massage has really taken off in the U.K over the last decade, with more massage parlours popping up all over Central London and other major cities such as Manchester, Leeds and Birmingham. Also, the increase in men seeking these services has skyrocketed over the last number of years.
What makes our Nuru massage London service so unique?
One of the most popular styles of erotic massage that most customers opt for is the unique Nuru massage. Originated in Japan and pulling its name from the Japanese word for "slippery", this service is nothing like you have ever experienced before. Using colourless, odourless gel known as Nuru gel, made from natural extracts and Nori seaweed, the masseuse spreads in and around your entire naked body. Using her naked body, she will slip and slide all over you, creating intense levels of pleasure and making you extremely aroused. Not only does a Nuru massage feel good physically, but it is also highly relaxing and can help you deal with feelings of stress and anxiety.
We decided to speak to some of our most loyal and regular customers who make use of our Nuru massage services at our Central London massage parlour branches to find out why they prefer Nuru massages to other styles –
Daniel, 57.
 "I have been with my wonderful wife Debbie for 37 years now and as you can imagine, with most marriages, last year we hit a very low point. After all of our children had grown up and moved away, it was just me and Deb at the house again and it was very apparent that we had lost touch with one another. Our communication was very low and there was zero chemistry, we were sleeping in different beds and neither of us could remember the last time we had sex. Still having a deep love for one another and desperately willing to make our marriage work, we decided that it would be a good idea for us both to do some sexual exploration and to "find ourselves." Personally, I did not want to meet another woman or go for a date as in the long run this would create problems, so I decided to go to an erotic massage parlour instead. I didn't really know much about Nuru massage therapy; however the friendly receptionist was great at providing me with any questions I needed assistance with. I thoroughly enjoyed the Nuru massage and it made me reflect on my marriage and how Debbie and I needed more physical passion and communication to work. When Debbie and I tried it, it helped us to rediscover one another's bodies, all of our new sensitive spots and appreciate the love and attraction we have for each other. It definitely spiced things up for us and the intimate nature helped us bond once again. It really did save my marriage and Debbie and I are happier than ever now, in fact, we can't keep our hands off each other!"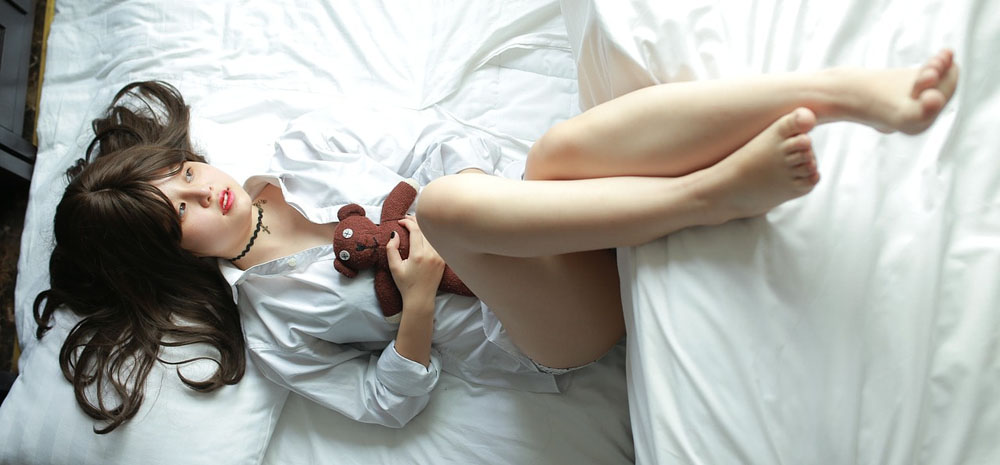 Raheem, 25.
"I may only be 25, but I have had many sexual partners. Most guys praise me for this but in reality, it has recently affected my sex life and also hindered my performance. Being extremely sexually active since I was 16 made me less sensitive to seeing a woman naked or them touching me, which resulted in me not being able to perform. I decided to go to an erotic massage parlour, and I have to say, the Nuru massage service really helped me out a lot. It is a very intimate experience with a lot of close body to body contact which is very arousing. The masseuse utilises her curves to slip and slide over every inch of your body, rubbing against all of your sensitive spots and creating great pleasure. The Nuru massage helped me appreciate the female body and instead of waiting for the ultimate finish and orgasm, to just enjoy every moment of the session. In doing this I found I was able to perform much better and my climax would feel more intense and also last a lot longer than it usually did. I advise that anybody who suffers from performance issues to try a Nuru massage as it has really helped me get my sex life back on track."
Book your very own Nuru massage today!
If you would like to book a Nuru massage in the Central London area, then please contact us via SMS, email or phone call. We are open daily from 10 am – 3 am and provide an incall and outcall service. Our Oriental massage therapists have been trained at some of the most elite massage therapy schools across China, Japan and Korea and have been very carefully selected to work at our massage parlours. If you want a genuine, authentic Nuru massage London therapy session, then we welcome you.